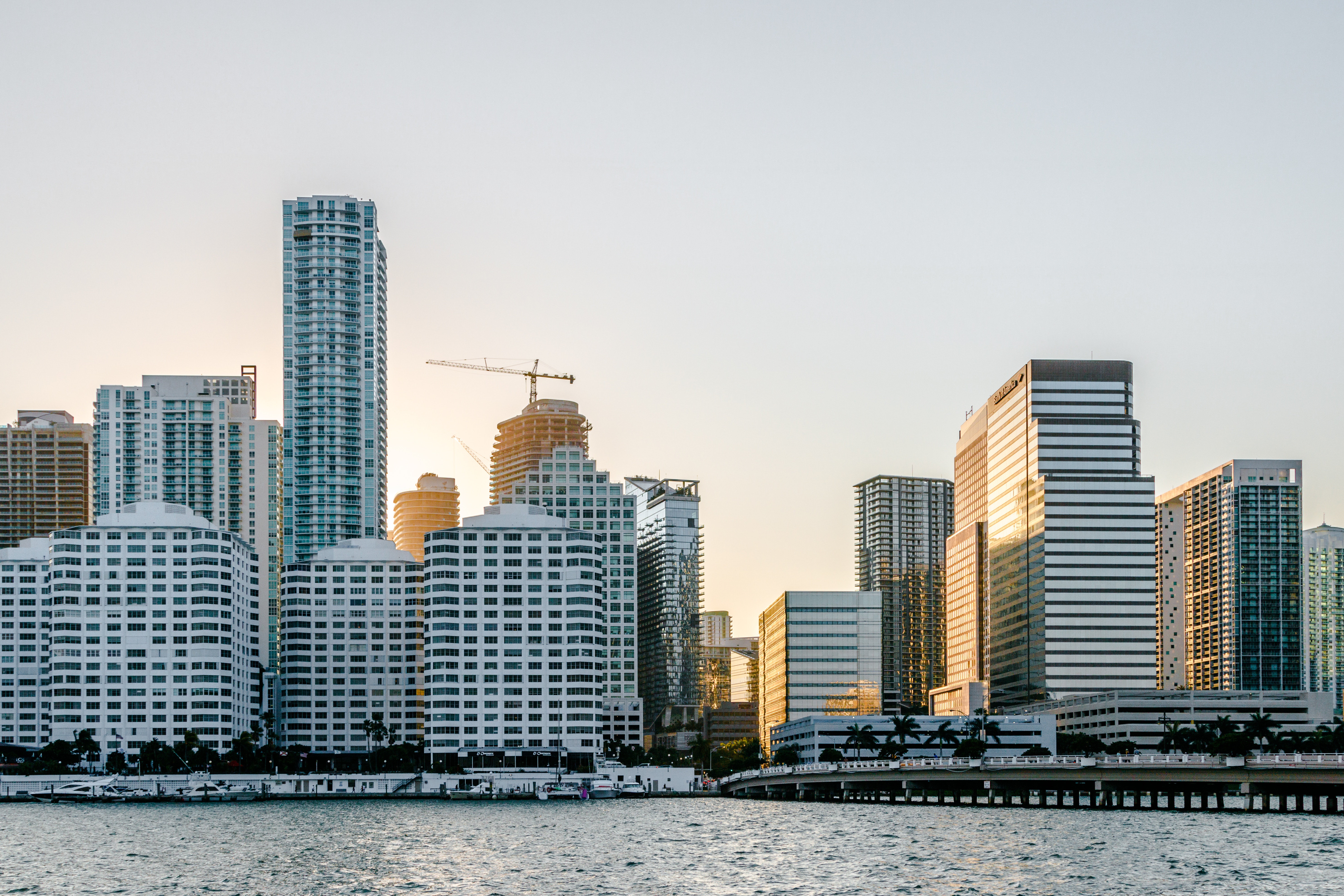 Following the approval of the federal tax reform bill, much of the discussion has centered on the legislation's disproportionately negative impact on tax-heavy states and the anticipated influx of residents from those states relocating to tax-free states like Florida. With the longstanding flight capital from South America that historically has fueled the South Florida residential market primarily on the sidelines, this could serve as a form of "domestic flight capital" to extend the current cycle.
That discussion is certainly legitimate. But there are significant commercial real estate impacts for South Florida and the overall industry that have been largely absent from the post-reform analysis.
Accountants, tax attorneys and financial advisers are still wrapping their arms around all of the ways the legislation will affect their commercial real estate clientele. The impact of certain provisions are already evident, however. These include:
Pass-through deductions

. Anyone involved in real estate transactions knows that commercial property investors often create single-purpose limited liability companies (LLCs), partnerships or S Corporations (S Corps) as a safeguard from personal liability and a pass-through taxation option to avoid being taxed twice on the same income. The tax reform bill includes a new pass-through deduction provision for these corporate entities. Now, commercial real estate property owners operating as one of the above entities can obtain a 20 percent tax deduction on net income from rental properties—apartment complexes, shopping centers, office buildings and industrial facilities. This, combined with other measures such as carrying over select losses, will result in huge savings for savvy commercial investors.

Depreciation deductions

. In the pre-tax reform era, the ability to claim a bonus depreciation deduction on applicable commercial properties was limited to 50 percent of the property's cost. The new tax law makes that 100 percent if the property is "placed in service," which marks the beginning of the depreciation period, after Sept. 27, 2017 and before Jan. 1, 2023. In South Florida, where a common complaint from buyers and would-be sellers of commercial property these days across all sectors is a pricing disconnect between the parties, the ability to take advantage of this provision could help close the gap in many instances. Additionally, the limit on deducting commercial property expenses under Section 179 of the Internal Revenue Code has been increased from $500,000 to $1 million. That should motivate commercial landlords to invest in their properties instead of socking away their cash reserves.

Mortgage Interest

. Commercial property owners can now deduct mortgage interest in full, and the net income is being taxed at 21 percent instead of 35 percent.

Historic Preservation/Rehabilitation Tax Credits.

South Florida is rife with buildings that have some level of historic protections and designations. One concern before the legislation was adopted was the potential elimination of a 20 percent tax credit for certified historic buildings. Fortunately, that tax credit was preserved—as long as it is claimed over a five-year period. This is big news in key urban neighborhoods in our region, especially Downtown Fort Lauderdale. We are seeing owners of historic buildings in Fort Lauderdale's urban core look to renovate and repurpose those buildings as the area becomes increasingly popular with younger residents.
Of all the changes made in the tax reform bill, the most substantial impact on the commercial real estate sector is perhaps from what was not altered. Industry professionals feared the ability to utilize the popular 1031 Exchange exception would be eliminated. Under the Internal Revenue Code's Section 1031, capital gains taxes on a property sale can be deferred if the proceeds are reinvested in a new property that meets the criteria of a "like-kind" exchange. Those taxes do not have to be paid until the final "like-kind" sale occurs. In other words, an investor could keep trading properties through 1031 Exchanges and deferring the capital gains taxes as long as the exception exists—if each exchange occurs within 180 days of the sale of the exchanged property.
Those industry professionals can exhale, as the 1031 Exchange was saved in the finalized tax bill.
Other near and long-term real estate impacts of the tax reform act are still being examined by experts. However, it is clear that the benefits transcend the residential sector and will dramatically impact an already attractive commercial market. These effects will be compounded in states that lack state income tax, such as Florida, as the market becomes increasingly favorable in comparison to high tax states such as New York, California and other tax-heavy states.
Source: law.com